Established in 1919, Chas. B. Pugh (Walsall) Ltd, has a long history and a wealth of experience in the buying and selling of most grades of ferrous scrap metal.
We are a family owned business based in Walsall, in the West Midlands. Our 7000 square metre site is conveniently situated within 2 miles of both junctions 9 and 10 of the M6 for easy access. We are able to offer a friendly, fast and efficient metal recycling service, at highly competitive prices. Prompt payment terms available.
Chas. B. Pugh (Walsall) Ltd are metal recyclers, limestone distributors and works clearance specialists we are able to provide you with both skip and roll-on-off bin services.
Chas. B. Pugh are one of the primary scrap metal merchants and metal recyclers in the West Midlands, please contact us on 0121 568 7568 for all of your scrap metal needs.
Cheque Cashing Facilities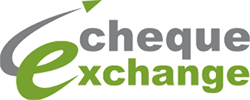 We now have cheque cashing facilities on site. For further details of ID requirements please look at the ID and Payment Information page.
Chas B Pugh are proud to announce a three-year sponsorship deal with Sutton Coldfield Hockey Club!